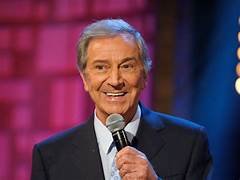 Trade Minister Damien O'Connor is adamant free trade with India will be achieved eventually, despite roadblocks over dairy negotiations continuing to stifle trade with the rising economic powerhouse.
O'Connor said that this was viable for Australia because dairy is "a very small part of their total economy and export profile. It's the single biggest one for us."
"For us to have a trade agreement and have no reference to dairy would be irresponsible."
O'Connor holds out hope that a compromise which suits India and New Zealand can be reached eventually. 
"I believe we can over time build cooperation across the dairy industry."
"We can get that progress to a point where there's value for them in having a trade agreement with us that includes dairy."
But O'Connor says it is "and and," referring to the need to include all the main sectors of the economy in any trade deal. 
On Friday, O'Connor announced a new Free Trade Agreement with the UK that is due to come into effect at the end of the month. 
The agreement will eventually eliminate tariffs on all Kiwi exports to the UK. 
O'Connor stands by the new UK trade deal as a gold standard in equity for Māori: "We have a specific chapter in there that focuses on opportunities and consideration of the Māori economy."
"This is world first in that particular place," he said. 
"It's only Australia that is the other trade partner that ultimately has zero tariffs and it's where we will be after 15 years."
While the chapter on Māori trade equity is new, questions remain over their enforceability, but O'Connor stands by their strength.
"The UK understands the importance of this from a constitutional perspective," he said. 
However, he admits "it was a new challenge for them to consider such things in a trade agreement".
"But we dealt with it really early on and then they've worked through to an agreement that I'm sure will be followed through by Māori in particular, and the UK understands the importance to us."
Pushed further on the enforceability of the chapter, O'Connor said "As with most trade agreements, these will evolve over time and we'll make some adjustments". 
"Indigenous people's rights are an ever more important part of every country."
"Certainly the developed countries that have taken these things for granted now realize that they have to consider what has happened in the past."
While free trade has been secured with the UK, the EU deal has proven more difficult and negotiations have left many in the meat and dairy industry disappointed. 
O'Connor said the complexities of the deal is due to the EU being "a slightly different conglomeration of economies and more complex," as well as having a much larger total population. 
O'Connor says the economic potential of the EU is far greater than the UK, and he is determined for an agreement to be reached, saying "We've made huge progress". 
This is despite farmers across New Zealand being bitterly disappointed with the allocation they're receiving in terms of quotas of meat to the EU.
O'Connor said "We'll be the single biggest supplier of dairy products into the EU. That's a significant step forward. They haven't opened the door to anyone else. We're at the forefront of that and I'm sure over time that will improve".
He does admit that the amount of meat being exported to the EU is very little, but says it will increase over time. 
O'Connor has faced criticism that he settled too early with the Eu, but he said "The risk was that if we didn't conclude it, we wouldn't have anything". 
"We held out to the last minute but clearly the areas of food production, dairy and beef are very, very sensitive. The fact that we made progress was something the trade negotiators thought impossible ten years ago."
While compromises have been made with the EU deal, O'Connor continues to be unwilling to make similar concessions to ensure a deal with India. 
India is unwilling to make a deal with dairy included, and O'Connor said "We can't have a trade agreement without our core exports".